For College-Bound Families
College-bound families today are tasked with the impossible: finding an affordable way to continue their student's education without sacrificing their other financial goals and resources.
My goal is to help families and their students get the education they need to make empowered decisions about college. From choosing schools, to navigating financial aid, to finding scholarships, to creating a student loan strategy – I want to support them every step of the way.
Capstone Wealth Partners
Capstone Wealth Partners
Through my wealth management firm, Capstone Wealth Partners, my team and I are based in the Columbus, Ohio, area, and serve families nationwide. We partner with parents and their students to navigate through the initial stages of college funding planning and beyond. Our comprehensive, fee-only financial planning model focuses on helping families in this unique stage of life plan for their immediate college funding concerns, while also looking ahead to the future. We cover education planning, retirement planning, cash flow strategy, investment management, legacy planning, proactive tax planning, and more.
Looking for a fee-only financial advisor? Learn more about Capstone Wealth Partners by clicking the button below.
MyCAP
I believe families deserve to simplify the college planning process. MyCAP is a unique application that I helped to create with the College Aid Pro™ team. This easy to use tool offers:
Estimated family contribution estimates based on your unique financial information
Apples-to-apples comparison of thousands of colleges and universities nationwide
Scholarship search tool
Net cost calculators for colleges and universities across the country
Financial aid optimization tools
Sign Up for MyCAP Use code JTM15 for 15% off all purchases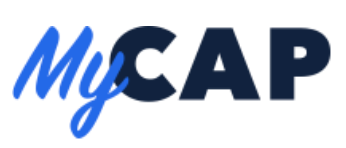 Resources
Looking for free resources and educational tools about the college
funding process? You can find blog posts, videos, ebooks, and
upcoming events at Capstone Wealth Partners.